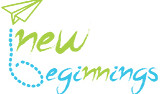 About New Beginnings Web and Marketing Solutions (Pty) Ltd
New Beginnings Web & Marketing Solutions is a national ICT services provider focused on the supply of professional web/ media consulting, hosting and development services within the online environment, as well as computer hardware and software.
Although it is a young, progressive business, the company is run by Managing Director Dawie Hanekom, an expert in the IT and web industry with over a decade of market experience.
The company has an established services portfolio that includes:
Computer hardware & software
Website & graphic design
Website & application development (ecommerce, content      management systems etc.)
Online & other marketing (bulk emailing, SEO, Link Building)
The emphasis is on new, fresh concepts, designs and approaches.
New Beginnings Web & Marketing Solutions aims to be the preferred online, marketing and IT solutions provider for SMMEs (Small, Medium and Micro-sized Enterprises) across Africa – and to represent the 'new beginning' that people and businesses are in search of.
Leadership of the company places a premium on long-term, proactively managed relationship with clients and the value of a strong worth ethic in support of service rollout to an expanding market.
The intention is to grow organically and enter fresh markets as part of a carefully designed growth management strategy.
Its client base includes the likes of:
Avinaut International (Trico-Gen Hair Growth).
Campion Financial Services (Pty) Ltd.
Dac Systems
Dinewell & Dinewell Club.
Enermatics.
Hand2Hand Money Transfers.
High Performance Scientific Support Services (Pty) Ltd.
Irene School of Garden Design
Lava Vacuum Packing South-Africa.
Mekan Group of Companies (Mekan Engineering Services; Mekan Engineering Projects Africa; Mekan Consulting Engineers).
Mobile Data.
Neato Stamps.
Rubble Removal Company.
Rubicomm Communications.
Timity Travel & Tours.