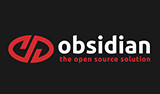 About Obsidian Systems
Obsidian Systems is an established supplier of Open Source software solutions. It was started in 1995 as a modest services business targeting businesses and organisations looking to integrate and leverage off Linux infrastructure.
Over the years and through investment in skills, acquisition of venture capital and facilitating Linux training (including coverage of the Red Hat Certified Engineer certification), the Company has evolved into a national operation and respected provider of Open Source Software strategy and solution integration.
As a Level 1 contributor to Broad-Based Economic Empowerment, the Company has ensured procurement recognition of 135% for customer's Preferential Procurement Element. It is also a Category B organisation representing 25% black ownership with a B-BBEE level of between 1 and 6.
Obsidian Systems is founded on the core objective to ensure that customers benefit from Open Source software investment. In addition to the technology, the Company strives to sustain the highest levels of professionalism and integrity in its relationships with clients driven by innovation, accountability and responsibility.
The Company has several established partnerships including BDD, CTU Training Solutions, eConsultant, Little Buddha Digital, IBM, RDB Consulting and Viada GmbH & Co.
Obsidian strives to bring three legs to the South African market. The first being vendor certified training and certification, the second being vendor certified products and the third being local skills providing consulting and support. With these three elements, any organisation can trust the enterprise open source solution provided