08 Sep
KEMP enables app service agility across Africa's VMware-powered data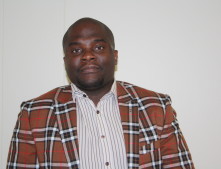 Extending automation of virtualised app delivery with vRealise Orchestrator
KEMP Technologies announces their LoadMaster plug-in for vRealise Orchestrator (vRO) to streamline automated application provisioning and enable fluid application delivery infrastructures.
In order to maintain a competitive edge and increase agility, businesses in emerging markets are adopting models that allow them to automate the delivery of application services and establish a unified infrastructure.
Quick and efficient time to market are becoming more important and driving the transition to the software defined data center. With application delivery controllers serving as the point of publishing for application services, the ability to automate workflows here is critical for adaptive and elastic environments.
KEMP's vRO plug-in is designed to offer out-of-the-box automation workflows and give virtual infrastructure administrators the control to dynamically publish and scale applications – a challenge often found in traditional, rigid data centers.
Support for application delivery services deployed across all form factors (dedicated hardware, virtual, bare metal, cloud) gives IT the ability to deliver on-demand services that best fit the needs of the service being requested. Additionally, IT efficiency is approved, thus reducing OPEX, through the consolidation and automation of repeatable tasks related to business application maintenance.
"KEMP is committed to supporting customers that are moving to agile, flexible and on-demand application delivery infrastructures," said Peter Melerud, Chief Marketing Officer for KEMP. "Our partnership and integrations across VMware's vRealise suite of products enables us to deliver valuable joint offerings that help customers gain greater agility in their data centers, quicker time to market for applications and improved service Quality of Experience."
Khutso Mashile, sales manager at KEMP Technologies Africa says operators in emerging markets are looking to expand their service delivery portfolio through the strategic application of critical VMWare infrastructure- and do so with specific attention to reducing opex, driving capex and increasing productivity. "The market is such that on-demand services are becoming more prevalent, driven by higher demand as businesses continue to undergo digitalisation."
KEMP LoadMaster™ is an advanced Layer 2-7 load balancing/application delivery controller (ADC) solution. Flexible deployment options are available on a wide array of hypervisor and cloud platforms, as well as dedicated KEMP appliances and third party best-in-class 'bare metal' servers. LoadMaster provides enterprise application integration and acceleration services that intelligently direct user traffic in order to help applications perform better in on premise, virtualized and hybrid cloud data center architectures.